Strategic Planning & Policy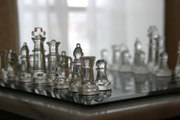 Sound strategic planning forms the cornerstone of business development and economic growth. The most successful organizations rely on a comprehensive plan of action in which goals are clear, strategies align with objectives, and performance is measured religiously.
Prager customizes strategic plans that chart a course of action with measurable milestones. Strategies are pragmatic yet aggressive, and the planning process itself instills ownership. When full-fledged plans are not required, Prager works closely with public and private leaders to devise thoughtful policy that promotes economic growth.
Prager's strategic plans and policy transition seamlessly into implementation. Actions are crystal clear with responsible parties identified and trained to fulfill their agreed upon obligations.

• Albuquerque City Council
• Chicago Housing Authority
• Chicago Mayor's Office
• Chicago State University
• Choose New Jersey
• Denver Mayor's Office
• Evanston Chamber of Commerce, Illinois
• Humboldt Park Empowerment Partnership, Illinois
• Illinois Department of Commerce and Economic Opportunity
• Korea Trade Promotion Corporation
• Lake County Partners, Illinois
• Metropolis 2020
• San Antonio Economic Development Foundation
• United Way